Transforming Smiles
Welcome to Brazeau Orthodontics
At Brazeau Orthodontics, Dr. Lisamarie Brazeau ensures you achieve your best smile: one that's healthy, stable, and offers ultimate function while allowing your personality to shine!
Along with her team, Dr. Brazeau has created a practice that's served the Wenatchee Valley since 2004. Ours is a welcoming, friendly office where you'll immediately know you're part of our family. We provide personalized care: partnering with you to develop your strongest smile and keeping you excited and engaged throughout treatment.
Dr. Brazeau is a Roth-Williams certified orthodontist. When she creates your unique care approach, she considers your concerns and goals, TMJ health, aesthetics, periodontal health, and your teeth's alignment, function, and stability. You'll have a comfortable, efficient, and effective orthodontic experience, and love every step of the process!
Our practice offers advanced treatments and technology, including:
Your first step toward a lifetime of beautifully healthy smiles is a complimentary consultation with Dr. Brazeau. Please contact our office and schedule one for your child or yourself today.
Everyone at Brazeau Orthodontics looks forward to meeting you. We're excited that you're thinking about changing your future by changing your smile; we'd love to be your partners in that transformation!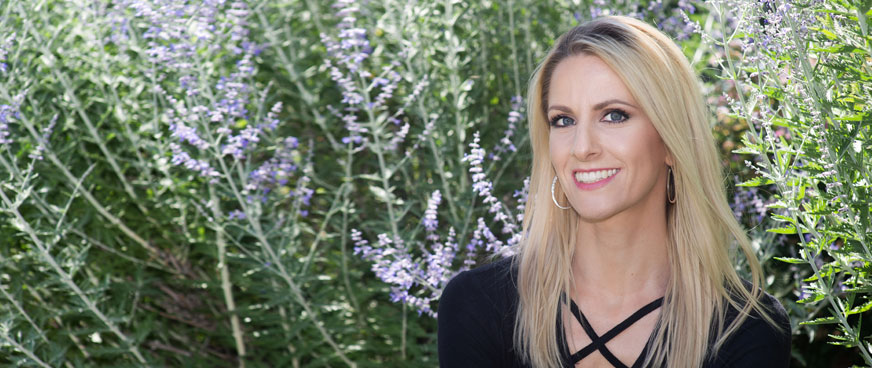 Actual Patient
Dr. Brazeau has been voted as a 2017 Elite Provider of Invisalign and Invisalign Teen clear aligners — a comfortable, convenient, and aesthetic way to get the smile you've always wanted without the hassle of metal brackets and wires!
Learn More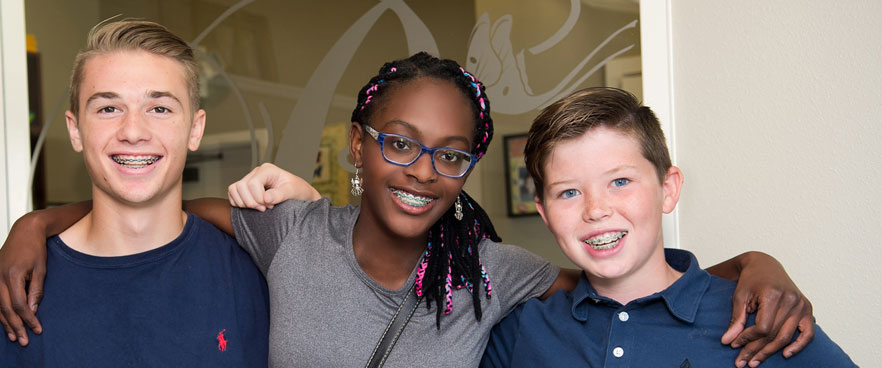 Actual Patients

In-Ovation self-ligating braces provide you with an amazing orthodontic experience! Tie-less brackets feature less irritation, greater comfort, easier oral hygiene, and — best of all — no need to have your braces tightened.
Learn More
"Growing up in a family being one of the youngest of six kids, I always had to be outspoken to be heard. I am a very social person and I live life to the fullest, but when it came time for a photo op, I would close my mouth because I was ashamed of my smile. Coming to Brazeau Orthodontics has changed my photo game. Now, I am smiling every chance I get. Thank you Dr. Brazeau and the whole Brazeau Orthodontics Staff for making this experience life changing. #Smile"

~ Christian P.

"We have been a part of the Brazeau Orthodontic "family" for 10+ years, all three of our children have had their orthodontic treatment from Dr. Brazeau and her team. Quality care, attention to detail, and individual treatment plans were given to all my children. My oldest child had substantial orthodontic work to be done. I chose Dr. Brazeau from the start because she really looked and considered the long term effect of treatment options for my child's facial/profile appearance when treatment was complete. She cared about her full appearance, not just straightening her teeth. I've always cherished that my child was looked at as a person, not just another mouth. Dr. Brazeau's office staff has also worked with us financially; this has also been a blessing. Thank you Dr. Brazeau and team! We will miss you!"

~ Andrea H.

"We have been so pleased with the attention Dr. Brazeau has given to the details that other places never mentioned. She puts extra attention into how the profile and jaw line will be affected by braces, how the jaw will hinge, and what is needed to keep things right. The staff is friendly and genuinely seems happy to see us every time!"

~ Sheri T.

"I have both of my children receiving orthodontic treatment. I am so impressed with the care at every appointment! The entire staff is great. Their teeth have had tremendous improvement! I look forward to the finished product and their beautiful smiles. I highly recommend Brazeau Orthodontics."

~ Brooc B.

"Brazeau Orthodontics has done spectacular work with our family. One child had to have her braces reapplied from a precious provider. There was no judgment toward our child and no negativity toward the other provider. Two more children have had awesome results from Dr. Brazeau and now it is my turn. I'm using Invisalign now and am pleased with the results so far."

~ LeeAnne S.

"I have always been self-conscious and my teeth have certainly been a part of that. As I have grown, I have been taking steps to get out of my comfort zone to grow and improve things about myself. I always thought that braces would not be affordable for me so that was one thing I thought I'd always have to just live with. I would tend to smile with my mouth closed. I would cringe if someone said my smile was beautiful. When I competed in a pageant, it was brought to my attention that my teeth were hindering my confidence. When Dr. Brazeau agreed to fix my teeth for me for the next year of competition, I was ecstatic and a bit in shock. These days, I get so many compliments on how great my teeth look and how far they have come. When I get a compliment on my smile now, my smile only gets bigger. I have more confidence now and feel I can be more myself and let that shine. A bonus is that the staff is super friendly. Thank you Brazeau Orthodontics!"

~ Susanne P.

"I swear by Dr. Brazeau's work. I came to her immediately after having a "botched" first set of braces as an adult. As a result of that first experience with braces, my bite was wrong, I kept biting my cheeks, and my bottom teeth stuck out as if they were leaning forward. It was awful. I was in tears and so disappointed after four years with the first orthodontist. Within two weeks after having the first set of braces off, I found Dr. Brazeau. She saved me. Her meticulous work amazed me. I chose to have a whole new set of braces with her. She used numerous techniques that I hadn't even seen before. The results after a year and a half were that my teeth functioned correctly and looked beautiful. It has been seven years since I have had my braces off. I am so pleased with the results. I know that my jaw is situated correctly; my bite is right and things just work. Dr. Brazeau is very intelligent. She listens intently and she strives for perfection. In addition to being excellent at her craft, Dr. Brazeau is also a caring and honest human being. I have great respect for her and her team. I will always recommend her."

~ Jody L.

"My experience at Brazeau Orthodontics was amazing. Everything about the experience was first rate — the service, the facility, the friendly staff, and most importantly, the end result. Dr. Brazeau and her staff are very professional and personable. I had very crooked and overlapping teeth when I first came in, and four years later, my teeth were straight. I was in my mid 50's when I decided to have the work done, so I knew it was going to take a while to "train old teeth new tricks", but the four-year wait was well worth it. When asking around for recommendations, Dr. Brazeau's name kept coming up, so I called for an introductory appointment to find out what she could do for my teeth. I was very glad to have made that connection. It's been several years now since my orthodontic work was completed, and all is well. Wearing retainers at night is critical to maintain straight teeth, and in doing so, my teeth are as straight as the day the work was completed. I would highly recommend Brazeau Orthodontics to anyone interested in the best experience possible."

~ Ken T.