Creating Lifetimes of Healthy, Beautiful Smiles!
Orthodontic care will transform your life. Properly positioned teeth improve your oral health and function, are stable, and deliver a smile you love.
Every day, we help people just like you to change their lives. We see people start treatment feeling unsure about their appearance and unhappy with their dental health. As they move through treatment, each person blossoms: He or she sees the change in the health and appearance of their teeth and everyone feels better about themselves.
By the time we're finished, each person's self-esteem has grown and their confidence shines through their smile!
If you're ready to make a lasting change in your life, Dr. Lisamarie Brazeau and our team would love to help!
Roth-Williams Certified Orthodontist
Dr. Brazeau is a Certified Roth-Williams orthodontist. She has completed a specialized, postgraduate course that teaches orthodontists how to correct a person's bite as well as align teeth for an attractive, stable smile.
The intense format of the training enabled Dr. Brazeau to study and learn the information, practice the multiple clinical skills, and gradually transform her practice.
You'll quickly see the difference this advanced training makes when you visit Dr. Brazeau for your complimentary consultation. In preparing your unique treatment plan she thoroughly considers your:
Personal goals and concerns, including hobbies, timeline, and lifestyle
TMJ (temporomandibular joints or jaw joints) and periodontal health
Facial aesthetics and how your face will change as you age
And your teeth's stability, function, and alignment
Your personalized treatment plan will integrate and address all of your needs. This ensures you have the right care approach, at the right time, for the most efficient and comfortable treatment and the most stable, becoming results!
You're Our Top Priority
At Brazeau Orthodontics, everything we do is tailored to you. We want you to have an orthodontic experience that has you smiling throughout!
We offer a unique combination of advanced techniques and technologies, an emphasis on oral and overall wellness, and a commitment to personalized care.
Our goal is to partner with you throughout treatment, to motivate, support, and educate you. You're putting a lot of effort into changing your smile, and we'll provide plenty of encouragement. Together, we'll achieve that incredible smile you deserve!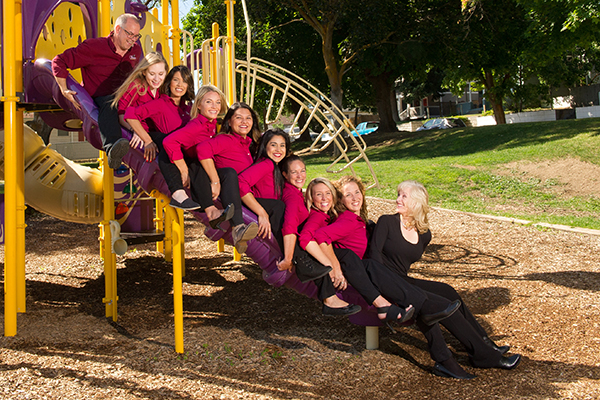 Schedule a Complimentary Consultation
Today's a great day to learn more about changing your life by changing your smile. Call our office to schedule a complimentary consultation with Dr. Brazeau. The sooner you call, the sooner you'll be on the way to a lifetime of radiantly healthy smiles!