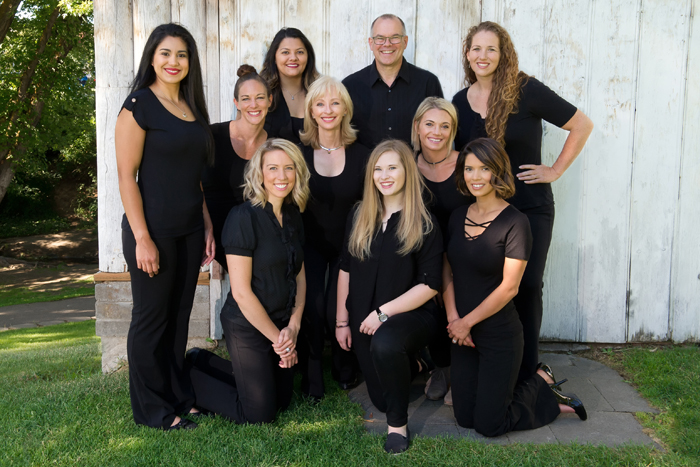 Christina
Dental Assistant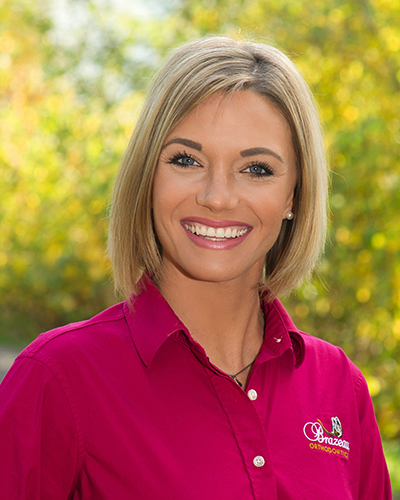 I enjoy watching the change in someone's smile and seeing how each person becomes confident and happier. It's fulfilling to build real relationships while helping others achieve a great smile! I make sure everyone feels at ease and welcome in our office and I enjoy answering their questions. I assist Dr. Brazeau with various procedures, including placing braces and changing wires, and also offer home oral hygiene education and encouragement.
When I'm not in the office I treasure time with my husband and three daughters. We enjoy camping and playing at the park with our Husky, Loki, who loves chewing up everything! We're a close family and I love making my kids laugh.
Daisy
Records Technician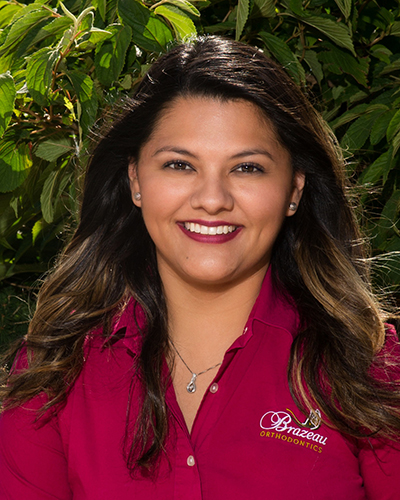 I love seeing people's smiles transform! Having been a patient myself, and having Dr. Brazeau and the team work on my teeth, has made it even more exciting to show patients their new smile! I enjoy being able to relate to what patients experience and help them on their smile journey. I take initial and final records, the impressions for retainers and appliances, and the scans for our Invisalign® patients. I also provide chairside assistance when needed.
I'm close to all my siblings: I'm the oldest of four, with two younger brothers and a younger sister. I also have four dogs and enjoy taking them on hikes, though most of the time they'd rather play! I love swimming during the summer and sledding in the winter.
Heather
Treatment Coordinator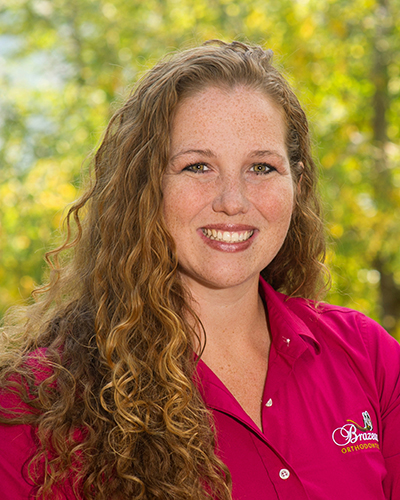 I love that I get to meet all our new patients and families at their first visit, and help them get started. At Brazeau Orthodontics, we change lives every day, and I feel blessed to be part of the process! I meet with patients at their consultation, give them a tour, and take their initial panoramic X-ray and photos. I guide people through the starting process, answer their questions, and ensure they have the information needed to decide on a treatment path.
I grew up north of Wenatchee and met my amazing husband, Cory, at college. After we graduated from Central Washington University, we pursued careers in Seattle for a while, but came back to beautiful Wenatchee and love raising our twins, Finley and Aubrey, here. We love the movies, camping, hiking, kayaking, and spending time with friends and family.
Kristy
Clinic Coordinator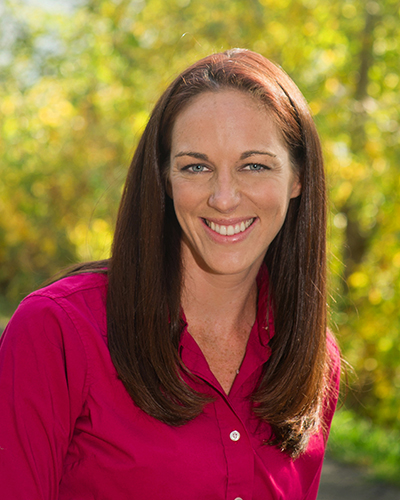 I like meeting new people and watching their responses to changes in their smile throughout treatment. Because we see patients about every six weeks, we really get to know each other and I love the friendships that grow as a result! I ensure our clinic functions efficiently so our patients have stress-free visits. In addition to assisting Dr. Brazeau with patient care and supporting the other assistants, I handle training and manage our inventory and ordering.
Born and raised in Wenatchee, I love the area! Most of my spare time is spent with my two little girls, Charli and Randi, and my fiancé, RJ. I enjoy paddle boarding, road biking, hiking, and snowshoeing, but running is my real passion. I love traveling, especially to warm beaches!
Lindsay
Financial Coordinator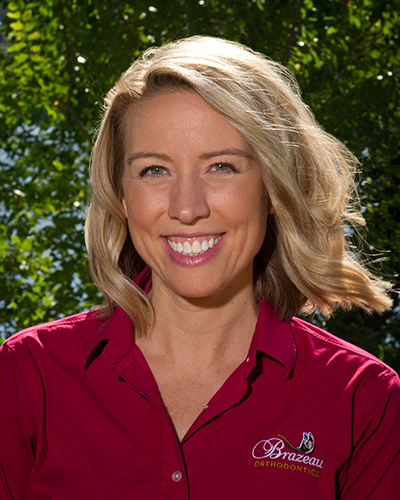 I love meeting new patients and families, setting up their finances, and seeing their excitement at starting care. This is such an exciting time in a person's life and I enjoy watching each become confident and happier as a result of their new smile! I work with patients on contracts, handle insurance matters, and do all the billing and accounting. I'm also backup for scheduling, the technology go-to person, so I've often been called the practice Den Mother!
I love living in the Wenatchee Valley with my husband, two daughters, and our two cats and chocolate Lab. When I'm not busy with my daughters' activities, I enjoy being outside playing, walking, and riding bikes. My husband and I like cooking together and we all love family movie nights.
Reyna
Assistant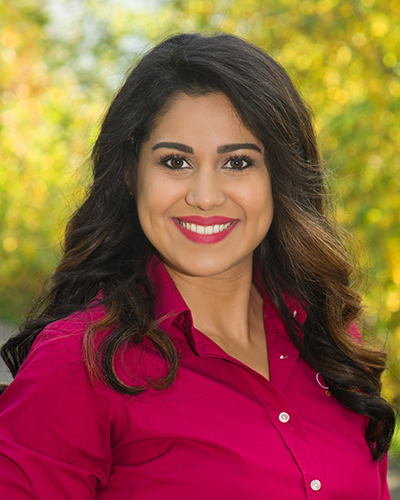 I love talking and laughing with our patients, hearing about their latest adventures, and sharing in their lives. It's incredible how each person grows as they see the change in their appearance. I am so happy when patients finish with a big, beautiful smile and are filled with confidence! Working in the clinic, I assist Dr. Brazeau with different procedures, including placing and removing braces.
My free time is spent with my husband. We love to travel, walk at the park, and attend various Comic Con conventions. I enjoy volunteering at the humane society, doing puzzles, and reading, and I'm learning to sew as well.
Liz
Sterilization Technician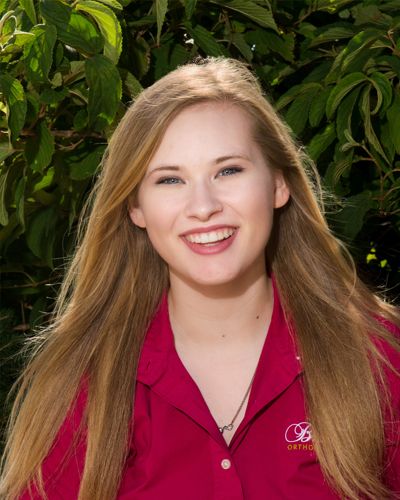 Since I am Dr. Brazeau's daughter, Brazeau Orthodontics and the dental field in general have been a big part of my life for more than 12 years. Now that I am officially part of the practice, I get to see firsthand how much our patients' lives are affected by our work. My days are spent sterilizing all the instruments used by Dr. Brazeau and the assistants, turning chairs over after appointments, helping with any other office tasks, and learning new things every day! Everyone here is extremely connected and friendly. I consider these people my friends — and obviously, my family.
I've been a figure skater with the Wenatchee Figure Skating Club for almost nine years, and I take private piano and vocal lessons. I volunteer as a junior coach for the Learn to Skate Program at the Town Toyota Center, and I love being able to spend my free time with my best friends or play with my pets. You can usually catch me talking about my favorite books and TV shows with my friends or listening to my favorite music.
Joe
Lab Tech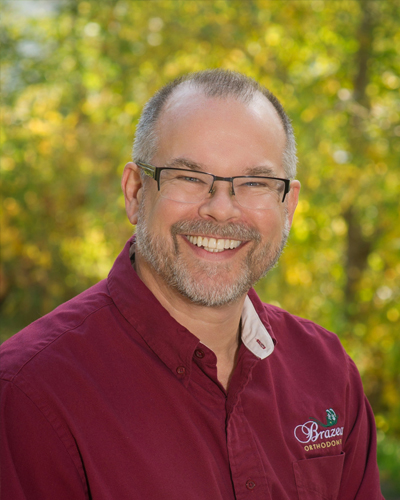 I am a graduate of the University of Florida and married to Wenatchee's premier orthodontist: Dr. Brazeau! For the past 12 years, I've worked as our in-house lab technician, where I've created many of the models, retainers, and appliances that Dr. Brazeau uses to make our patients' wonderful smiles. Mine is a job of creativity and precision, since there is a subtle artistry to bending wires and pouring acrylic. I feel very fortunate to be a part of such an intelligent, capable, fun, and compassionate team.
Dr. Brazeau and I have a daughter, Liz, and several pets. I have been a board member of the Wenatchee Figure Skating Club and enjoy spending my free time doing yard work, skiing, skating, and savoring our local wines.